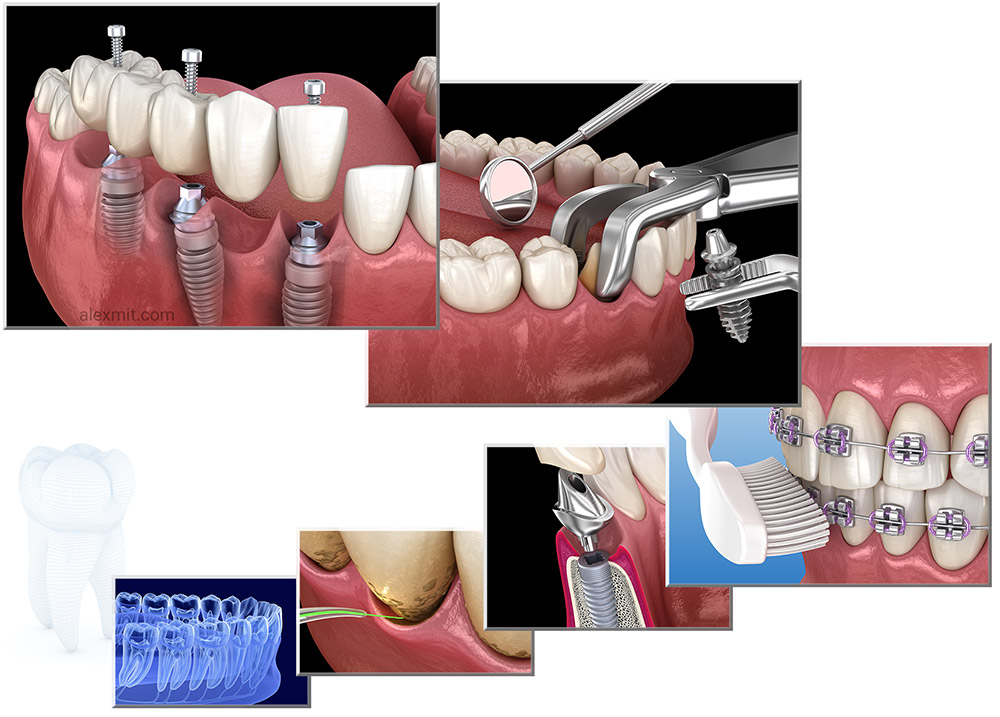 This site features a 3D graphics collection for dental clinics.
Use these illustrations to communicate with your patients. 95% of patients feel anxious when they see real surgery images, so the use of illustrations will significantly facilitate your consultations.
You can use illustrations and animated videos on your websites, Instagram profile, clinic's Facebook page, brochures, advertising banners.
The examples of works:


All images are created in high quality 3D graphics and are medically accurate.


List of illustrations by themes:
Root canal treatment,
Gum treatment,
Teeth whitening,
Teeth cleaning,
Dental prosthetics,
Dental implants,
Surgery,
Orthodontics,
Dental anatomy

Don't forget that the illustrations you find on the Internet always have their author with his intellectual rights. If you bought images or animated illustrations, then you have the right to use them without any consequences.